Volvo Increased Protection
Prepaid Maintenance & Wear Coverage Plans

Request More Info
* Indicates a required field
Business Hours
Monday

8:00 AM - 06:00 PM

Tuesday

8:00 AM - 06:00 PM

Wednesday

8:00 AM - 06:00 PM

Thursday

8:00 AM - 06:00 PM

Friday

8:00 AM - 05:00 PM

Saturday

10:00 AM - 04:00 PM

Sunday

Closed
Download Contracts:
(Prepaid Maintenance)

(Wear Maintenance)

(Classic Oil Service)

---
Download Terms & Conditions:
(Prepaid Maintenance)

(Wear Maintenance)

(Classic Oil Service)

---
Download Brochures: (Prepaid Maintenance)

(Wear Maintenance)

(Classic Oil Service)

Shopping for Prepaid & Wear Maintenance Plans?
We've got you covered.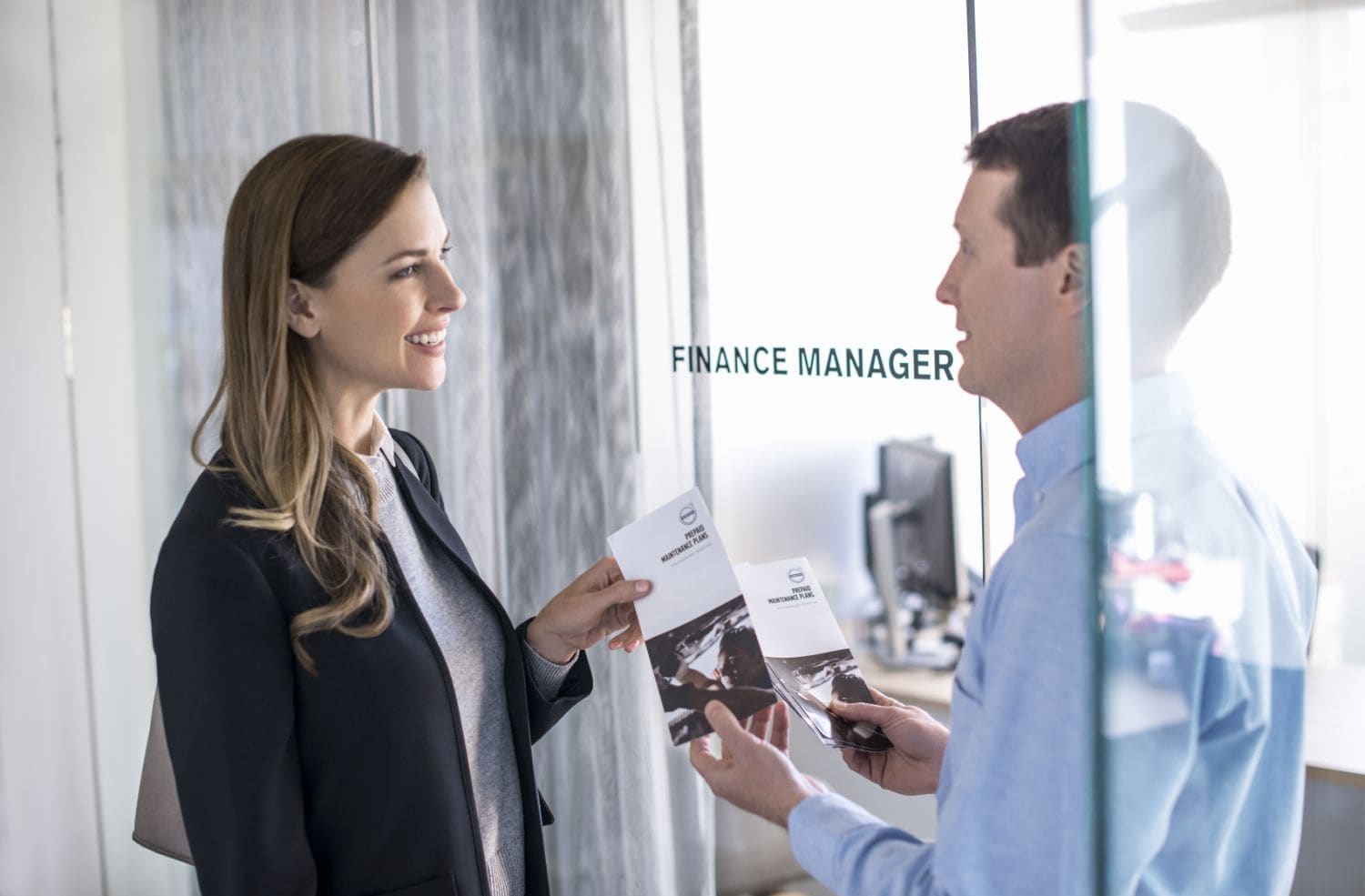 Prepaid Maintenance Plans
Enjoy greater convenience with Volvo Prepaid Maintenance Plans. With these plans, you can save on the cost of required maintenance services and protect yourself against future cost increases on parts and services.
These plans provide you with the peace of mind knowing your Volvo is being properly maintained for years to come. The recommended "Service Operations" (listed in the chart below) are vital to the life of your vehicle and help ensure your Volvo performs at its peak.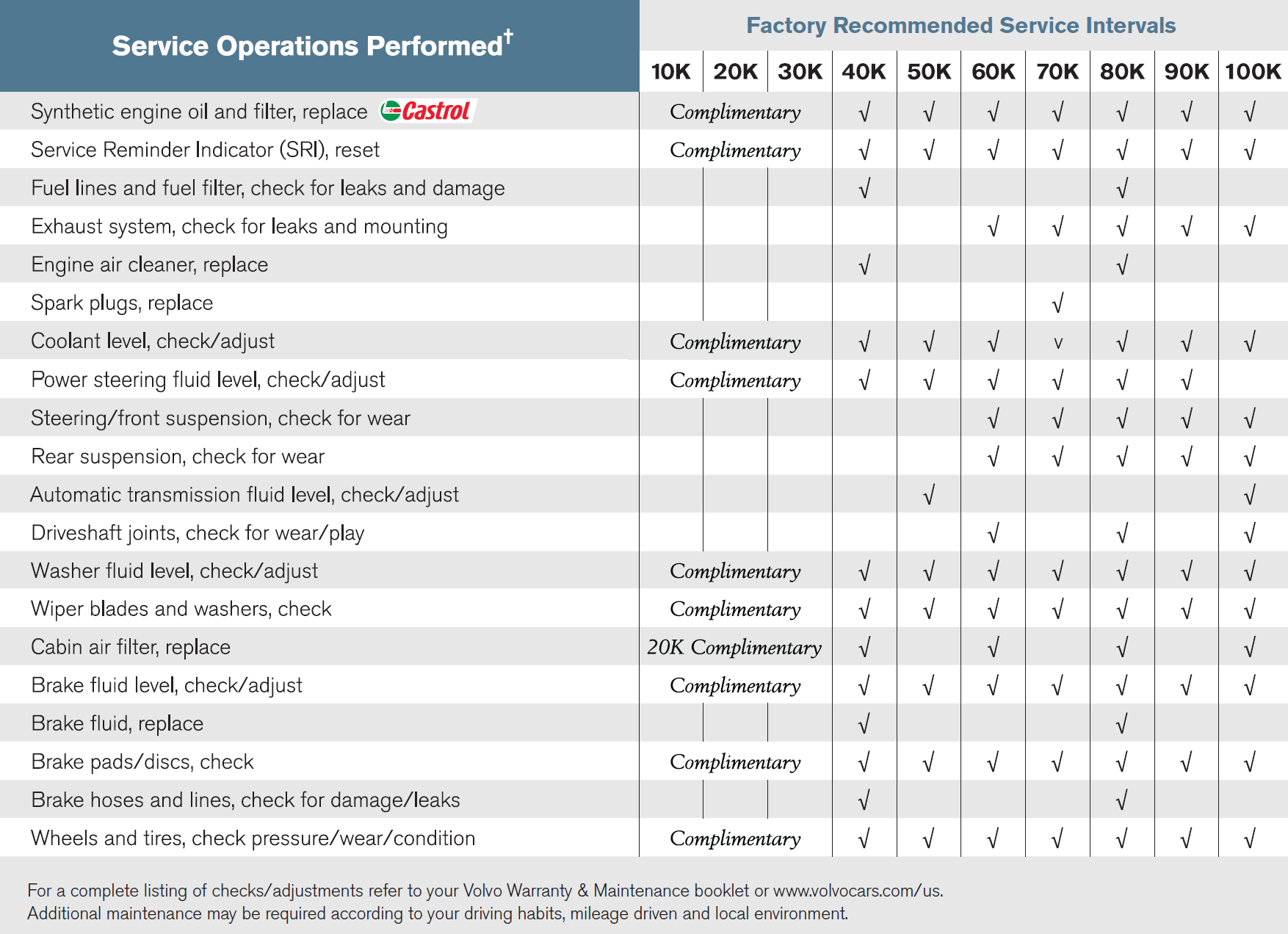 For greater convenience, if your vehicle is a model year 2016 or newer with under 100,000 miles, you can purchase two (2), three (3), five (5) or seven (7) Maintenance Services.
The Volvo Prepaid Maintenance plan includes the recommended factory scheduled maintenance as per the owner's manual. For complete details, please refer to the Prepaid Maintenance contract.

Service Made Simple

Savings - up to 20% in maintenance costs*
Greater Convenience - paid for in advance
Value - Service performed by our Factory-Certified Technicians using Volvo Genuine Parts, precision tools and advanced diagnostics.
Protection from Inflation

Locks in savings and ensures the best service for your Volvo. Plans may be purchased at point of vehicle purchase and included in your finance plan or at any time provided the vehicle meets the age and mileage parameters. Volvo Prepaid Maintenance Plans will be honored at any authorized Volvo dealership.
Key Replacement Services

Includes Key Replacement Service, provided by Urgently, which reimburses for repairs or replacement of one key and/or key fob annually; $450 limit per repair or replacement. Urgently key claims are handled through Volvo Cars Customer Care for any contract sold after May 1, 2021. Dealers should pay for the key replacement and seek reimbursement by emailing repair orders to: roadside@volvocars.com.
*May vary based on model, year and/or dealership.
---
Wear Maintenance Plans

Getting a new car should be a carefree and enjoyable experience. That's why we've created an optional Wear Maintenance Plan designed to enhance your maintenance services, helping to provide you with a worry free ownership experience.

Volvo Wear Maintenance Plans are available on New and Used Volvo vehicles, and may be purchased at any time.
Wear Maintenance Plan Coverage Includes:
Windshield Wiper Blades
Brake Pads and Rotors
Wear Maintenance Plan coverage includes front and rear (if applicable) Windshield Wiper Blades, Brake Pads and Rotors.


Number of replacement items are dependent on the specific plan purchased.*
Vehicle Service Levels
                        Sedan (VW1): S60, S90, V60, V90, C40

                        SUV (VW2): XC90, XC40

                        XC60 (VW3): XC60

                        S60 Hybrid Polestar (HPS): S60 Hybrid Recharge Polestar Engineered

                        XC60 Hybrid Polestar (HPX): XC60 Hybrid Recharge Polestar Engineered

Vehicle Covered Services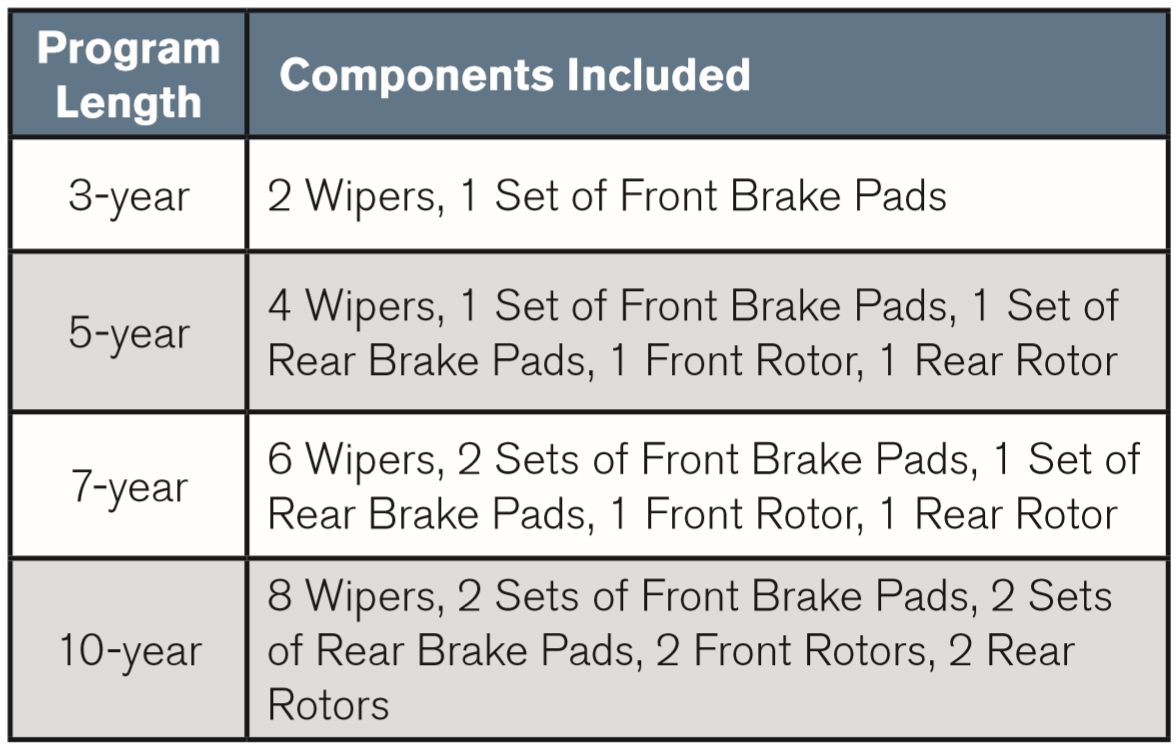 Benefits Include:

Maximum wear efficiency
Peace of mind knowing you are covered for basic wear items
Customizable to meet your driving needs
Allows you to lock in today's prices and protects against inflation
Services preformed by factory-trained technicians
Using only Volvo Genuine Parts
Classic Oil Service Plans
(2015 & Older Vehicles)