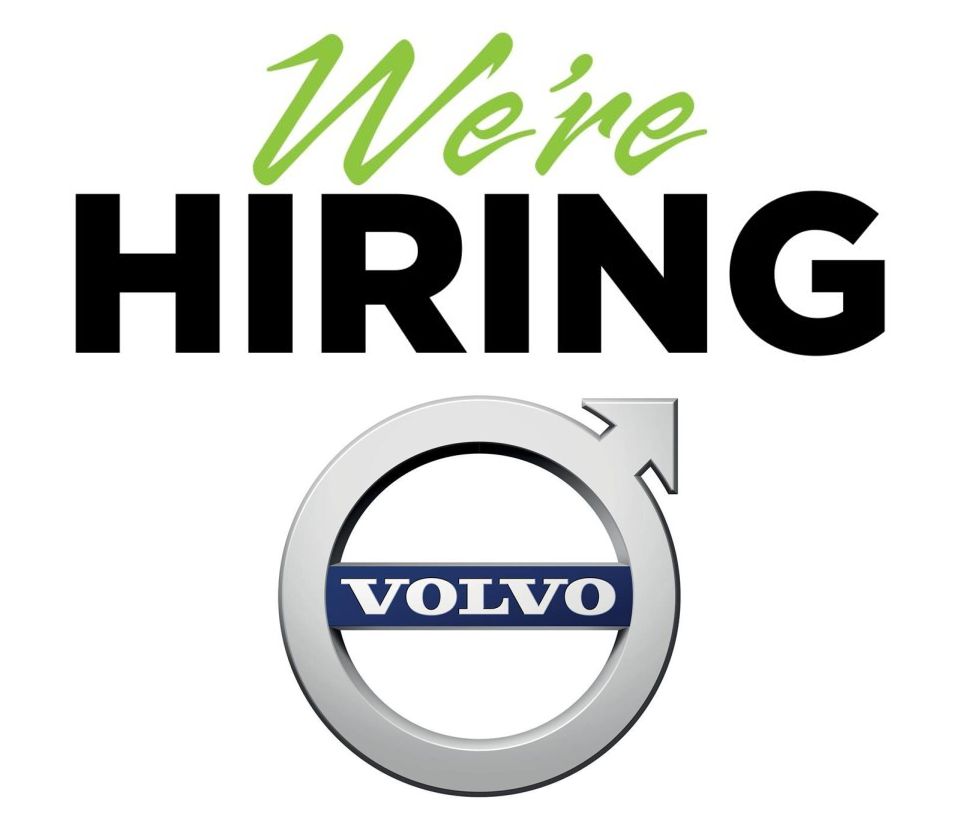 Employment Opportunities | Steingold Volvo Cars
Auto Detail/Reconditioning | Hand Car Wash Attendant
Steingold Volvo Cars | 766 Broadway Pawtucket, RI 02861
Welcome to Steingold Volvo Cars in Pawtucket, RI - a historic family owned and operated Dealership operating since the early days of 1934!
Auto Detail/Reconditioning | Hand Car Wash Attendant - Two (2) Immediate Openings Available!
Our company is seeking to hire two (2) experienced Auto Detail/Reconditioning | Hand Car Wash Attendants to work in our Volvo Service Department. Due to accelerated growth in our business, we need additional staff to help handle our current work load.
JOB DESCRIPTION:

Full-time applications only. Applicant must have extensive experience with the following skills: Automotive Detailing, Hand Car Wash Experience, Buff/Polish Experience preferred, but not required. Hourly Wage shop, perfect for steady income and set hours. Set Hours on Monday-Friday schedule.
TIME FRAME FOR HIRE:

Immediate openings available!
WHY YOU SHOULD APPLY:

Top Hourly Wages for Steady Income - Stress-Free Environment - State-of-the-art equipment - Family Owned & Operated Business Since 1934 - A Positive & Friendly Work Environment - Supportive Management - Health and Medical Benefits - Paid Vacation - Paid Holidays - Direct Deposit Available
HOW TO APPLY:

Simply respond to this post with your resume and we will reach out to you if we believe you are a qualified candidate. We hope to meet you soon!
Visit our website at www.steingold.com to learn more about us!
JOB TYPE: Full-time
Apply for Position
Hours
Monday

8:00 AM - 06:00 PM

Tuesday

8:00 AM - 06:00 PM

Wednesday

8:00 AM - 06:00 PM

Thursday

8:00 AM - 06:00 PM

Friday

8:00 AM - 05:00 PM

Saturday

11:00 AM - 04:00 PM

Sunday

Closed