Prepped for Off-Road Exploration
With built-in all-wheel drive, enhanced ride height for extra ground clearance, and pronounced trail capabilities, the new Volvo V90 Cross Country naturally inspires adventure. This luxury station wagon comes equipped to pull off-road confidently and test the limits of exploration. From scaling mountains to passing over beaches and trekking through back roads, the opportunities to get out there and enjoy yourself are plentiful.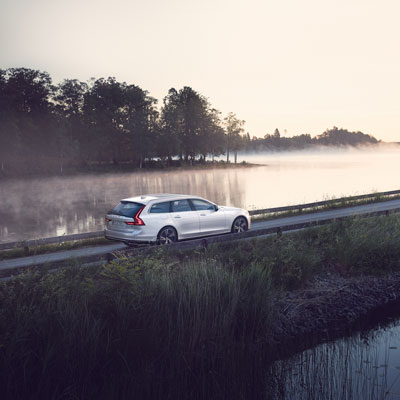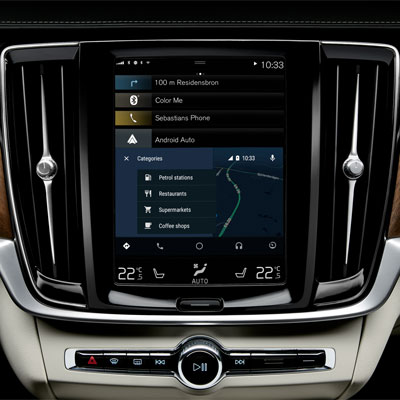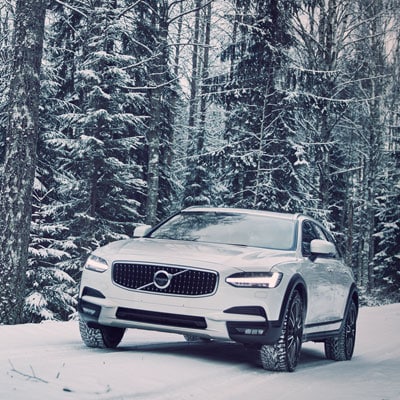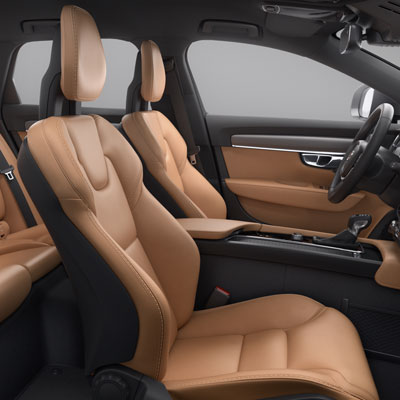 ---
Prolific Potential

Pick up speeds comfortably and accelerate on demand with a choice of two compelling engine options, categorized by T5 and T6 powertrain variants. From a standard turbocharged four-cylinder engine that hums confidently under the hood to a stronger turbocharged and supercharged motor that can maximize explosive production, the Volvo V90 quickly makes its presence felt. Respective Volvo drive settings and a standard eight-speed automatic transmission make these travel expectations consistent, however, refining the ride quality you experience and accounting for different challenges that varied road surfaces may present.
---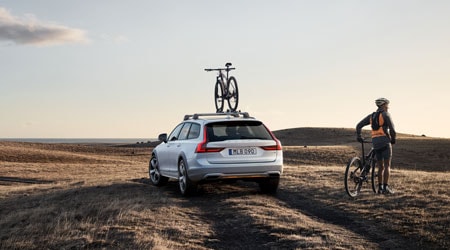 Wagon Utility, Luxury Flair

With a wagon design that blurs the line into luxury crossover territory, the Volvo V90 and V90 Cross Country are respectively equipped to comfortably host a family of five while accounting for cargo storage demands that may arise. Adjustable front seating, impressive leg space in the back row, and readily accessible volume for everything from groceries to sports gear make you ready to adapt for unexpected stops and spontaneous errands.
---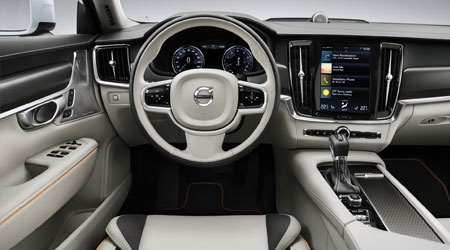 Intuitive Command

Stationed in the driver's seat, a digital world rests at your fingertips. Tap a sleek touchscreen interface, incorporated into new Volvo V90 and V90 Cross Country models, for access to technology that includes satellite radio, along with Apple CarPlay and Android compatibility for syncing mobile device applications. From premium sound system options to Sensus Connect navigation functions, connectivity covers entertainment needs and intuitive convenience preferences thoroughly.
---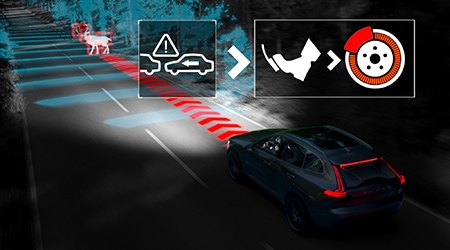 Intelligent Response to Changing Surroundings

Travel environments are constantly evolving. While a vehicle, person or object may not have been there one second, movement is constant and change is inevitable. To combat unpredictability, active safety tech design informs your experience. Both the new Volvo V90 and V90 Cross Country come with autonomous Pilot Assist for corrections in real time, along with driver-assist tech support from features like blind-spot monitoring, driver-alert sensing and lane-departure warning respectively. Prepare for what you can't anticipate and respond accordingly.
View New 2018 V90 Inventory